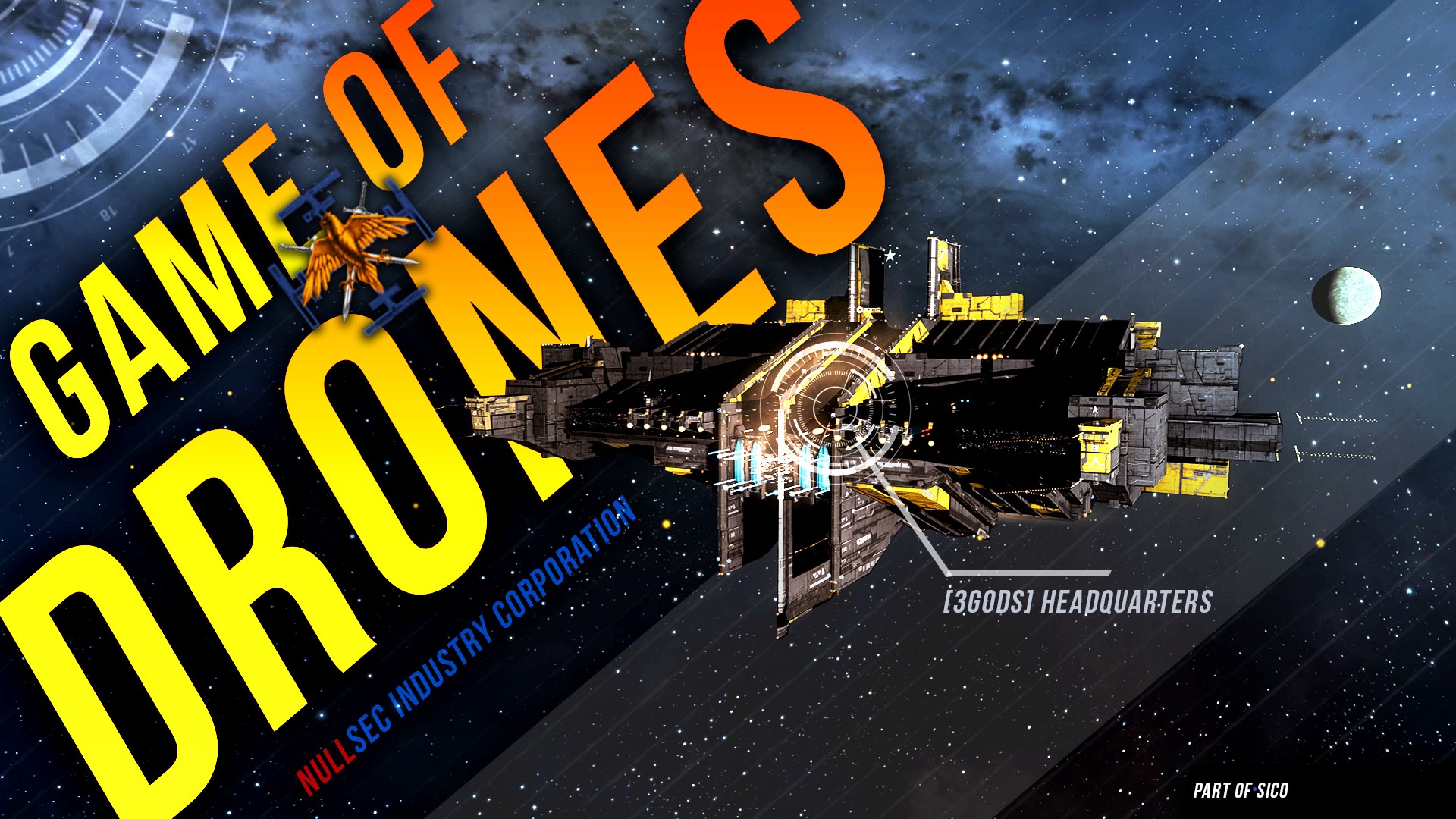 Game of Drones is a Nullsec Mining, Industrial, and Planetary Interaction specialized Corporation within LinkNet and Nullsec with many of us enjoying the carebear lifestyle but with the options to delve into bigger things, such as PvP.
We aim to create a great place for like-minded players that also wish to experience all that eve has to offer. And give our members an opportunity to make large amounts of ISK.
We are living in Nullsec space with Valkyrie Alliance who are members of Fire Coalition.
To get you started out right in Null, upon your arrival we provide you with a starting member care package. This package includes starting mining ship, ratting ship, industrial haulers, and starting PvP ships. We do what we can to make your starting journey easy and painless. It also allows you to get established before moving more expensive toys to nullsec.
Game of Drones boasts a massive collection of over 1000 Blueprint Originals that members have access to use and make their own copies. We also have a player curated general store that is available for all corp members to use. We stage out of one of the major null market hubs which is a short couple jumps from high level ratting and mining sites.
Our members enjoy taking on big projects such as Capital, Sub-Capital production and operating as a frontline wartime supplier. Plus smaller projects such as; stocking markets with needed items and building fuel for allied starbases so there will always be something for you to do. Within our area of space, there are many choices open to you beyond just mining and industry. Thanks to our alliance and association to Fire Coalition we have access to bigger fleets aimed at PvP and PvE such as roaming, WH day trips, and more. We also have some active and helpful intel channels, these are here to help keep you safe from threats such as roaming groups and gankers while you are playing in Null Sec space.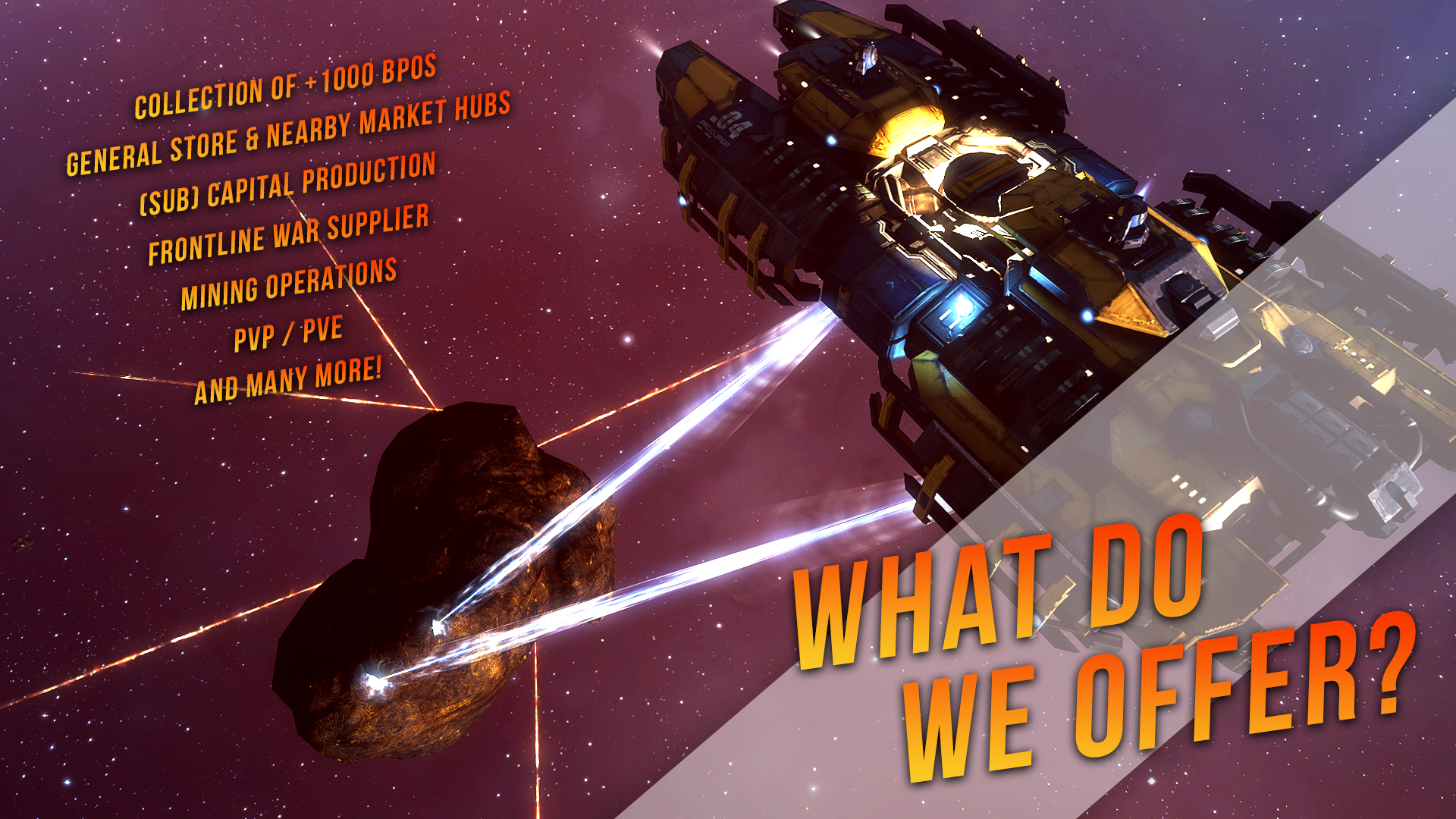 In order to become a part of Game of Drones, you will need to fulfill some basic requirements. Though we are an entry-level corp, null-sec is a harsh and unforgiving place. These requirements are here for you to be able to make the most of your time in Null Sec
A) Have been within any of the Linknet corporations for at least 30 days, or Previously have lived in Null Sec for more than 60 days.
B) You will need to have at least 15 million skill points and be able to at least fly a fit procurer or an entry level ratting ship. Omega is strongly preferred. Basic skills into PvP ships and accompanying fittings will be a big plus.
C) Be willing to work as a team, while we generally let people pursue the activities that interest them the most, please be willing to work towards a common goal within the corporation. Such as; Mining ores if we need more minerals or Setting up Planetary if a big job requires it.
D) In order to keep both the corp and our alliance safe, we review incoming members. This does not mean that if you have previously been part of another big null bloc that we will refuse you. We just want to know any pertinent information so that we are aware of the situation as it stands so that we may keep our corp a fun place for all.
NOTE: Exceptions can be made; please contact leadership if you would still like to be considered even if you don't meet all qualifications.
Even if you want to live your Null life as a miner, as a part of Valkyrie Alliance, we are expected to attend any CTA and Strat Op fleets. But don't worry! Even as an alpha player there are easy entry PvP ships you can fly and participate in fleets. This doesn't mean you can't do industry. Industry is a vital part of null life and is needed to keep the engine going!
Don't be a dick. Seriously, no one likes an asshole and it ruins the fun.
Help your fellow members and corp as a whole.
Be smart, keep your eyes open and always report intel to the correct channels.
Attend CTAs and Strat Ops when possible (no one is expected to modify any IRL activities to attend fleets)
$ Profit $
There is always something for everyone to enjoy. So let's go forth and dominate New Eden for fun and profit!
US and non-EU Timezones:
EU Timezones:
Storytellar Stargazer, CEO
Allegra Dante, Director
Haunting Deity, FC/Recruiter